4 Best Tea Garden Resort in Wayanad You Won't Miss to Visit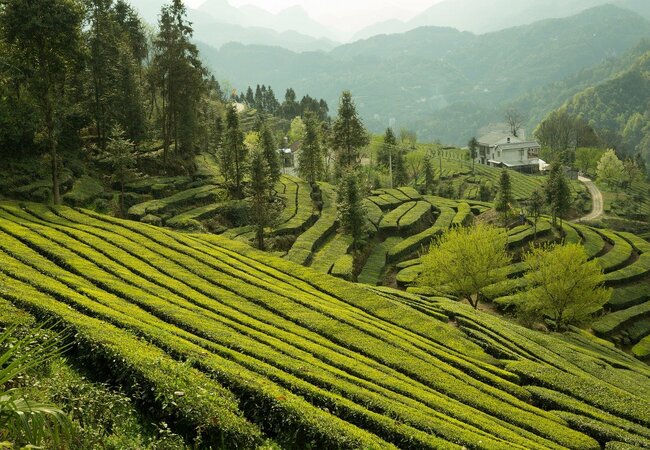 India is a country where you will be coming across different exotic locations in the surroundings of nature. The most popular locations are in the Himalayan ranges in the North and also in the hilly tracts of Nilgiris in the south. Tea plantations of Wayanad in the area of Nilgiris are breathtaking and one can enjoy them.

People often yearn to go to exotic locations to spend the best holiday period and in India, there is no dearth of beautiful locations amid the Great Himalayan Mountains, Deccan Plateau, and hilly tracts of Nilgiri mountains in the Southern part of India. Popular holiday destinations are Kerala, which is one of the southern states of India which is bordering Tamil Nadu and Karnataka. There are indeed some beautiful tea plantation locations in different parts of Kerala. And one of them is Wayanad, which is known for few heartwarming Tea Garden Resort in Wayanad.

 "Wayanad"has been derived from the word "Vayal Nadu"which is known to be the village of paddy fields.

The earliest evidence of tea plantation had taken place in Kerala in the year 1875. The climate over here is perfectly suitable for the tea plantation and that depends on the warmth and humidity along with a constant supply of water. Ebbing and flowing hilly areas with narrow paths between the thick tea plantation bushes are a major attraction to tourists not only from different parts of India but from other countries of the world as well. It is not only the lush green and cultivation going to lure you but also the butterflies and birds in the atmosphere.
What is the Best Time to Visit Wayanad?
It is the post-monsoon period when the tea leaves are plucked in the early morning period. Apart from tea plantations, Wayanad even boasts of different crops which are coffee and spices which are mainly cardamom.
What is the Best Tea Garden Resort in Wayanad?
You will come across different tea garden resorts in Wayanad that boast of the best quality stay with the latest amenities amid the nature of Nilgiri with dense forests and beautiful flora and fauna.
You are sure to experience a peaceful night's sleep in any of the tea garden resorts in Wayanad given below:
1. Rippon Heritage Bungalow
Tea Tours Ripon heritage Bungalow is known to be the best tea garden resort in Wayanad.  It is set up in the lush green tea plantation area of Wayanad. Apart from operating from the front desk for 24 hours, the space is known to have a restaurant and a sun terrace. One can also get Free WiFi and a shared lounge.
One can find different facilities in the resort which are a seating area, a flat-screen TV with cable channels, and a private bathroom. You can also enjoy a continental buffet party at the property. You will be able to view and experience the natural beauty of Kanthanpara waterfalls which is 2.6 km from Ripon Heritage Bungalow.
2. Vythiri Tea Garden Retreat
Vythiri tea is also the best tea garden resort in Wayanad. It is 15 minutes drive away from Lakkidi View Point and offers room to stay along with free private parking space. One can also get Indian dishes to eat and experience the beauty of the freshwater lake which is known as Pookode lake by driving a few minute's cars.
3. Priyadarshini Tea Estate
Selecting Priyadarshini Tea Estate will help you to get the best tea tour experience. There you will get to experience the Tea Museum, tea factory, and the best tea garden resort in Wayanad.
Priyadarshini tea resort boasts of the best trekking points in the area and one of them is Vishwas Point. As a tourist, one can get the opportunity to camp over here or enjoy vacation time and a beautiful view of nature by getting into tree houses. One can also get the taste of ethnic delicacies cooked by the local tribesmen of Wayanad.
4. Parison Plantation Resorts
You can also experience a beautiful holiday by staying at Parison Plantation Resorts. It has a beautiful pool with lush green plantations and it is 2.5 hours drive from the Kannur International Airport and 4 hours drive from Calicut International Airport. This is the best tea garden resort in Wayanad.
A homely environment prevails in Parison Plantation Resorts where you can have the best delicacies. Delicious Appams, delicious fish fry and special mutton dishes are easily served at the in-house restaurant of Parison Plantations.
Whether you are a solo traveler or coming with your family or you are on a first Honeymoon trip, you will be experiencing the best holiday season of your life!
To get the best plantation experience in any of the tea garden resorts in Wayanad, you can call and book online!
The Bottom Line: Taking a break that can make your overall nerves open in few days is the best practice and a secret for a key to healthy life. So, try to explore tea tourism in India that is winning the hearts of millions of tourist across the world.