Ultimate Guide To Selecting The Best Pregnancy Leggings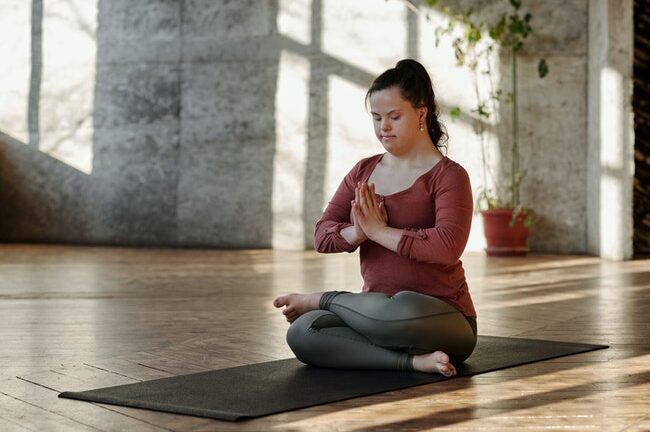 As we know, pregnancy is all about new changes. Some of these changes are eagerly welcome and awaited, while others may come as side-effects. After years of research, medical professionals have come up with a way to address a few of the unwelcome changes of pregnancy. The pain and discomfort that your lower back, lower abdomen, pelvic region experiences can be eased with pregnancy leggings.
This article will draw more light on the use of pregnancy leggings and a few measures to help you select the best pregnancy leggings for you. Let's begin exploring the world of pregnancy leggings!
Why Should I Wear Pregnancy Leggings?
It is only logical to know the importance and need for wearing pregnancy leggings before you start wearing them. Pregnancy leggings or shorts are compression garments designed to specifically provide support to your body. They are also known as maternity or compression leggings.
Growing baby and added weight put extreme stress on your lower back and pelvic floor. Problems such as urinary incontinence and pelvic organ prolapse can develop during pregnancy and can continue or grow severe postpartum if not cared for properly.
Pregnancy leggings provide a gentle medical-grade compression that helps improve these conditions up to a great extent. They are also helpful when performing pregnancy exercises at the gym. Your lower back is guarded all the time, and this reduces the risk of any injury or harm.
Which type of pregnancy legging will suit me?
Pregnancy leggings are divided into various types based on their design, material of making, length, etc. We will explain the two types of pregnancy leggings based on their design to cover or not cover the belly. They are:
Under Belly Waistband
As the name suggests, the waistband of these leggings lies underneath your belly and they do not cover it. They are also known as under the bump maternity leggings. These leggings have an elastic waistband at the top which expands with your growing belly.
These leggings are suitable for women who experience itchy belly or over-heating concerns. They are also preferred by women who don't like pressure on their belly. If you are one of them, this one is for you. They are also recommended as the best for the first trimester.
Over Belly Waistband
These leggings have their waistband over the belly to cover them and are also known as over bump maternity leggings. This coverage provides gentle compression and support to your belly depending upon the type of material.
These leggings are suggested for use during all stages of pregnancy and postpartum. They are soft and stretchable and also work better than the binding clothes or maternity girdles which women need postpartum.
What Size Maternity Leggings are Right for Me?
Maternity leggings come in various sizes including one size and plus size. You can determine the right size for you by measuring your body correctly. Most manufacturers recommend measuring the widest part of your hips. Manufacturers or sellers also provide sizing guides that must be followed for deciding the right size.
The Right Way to Measure:
Waist – measure the fullest part of your belly which is usually around the navel or below.
Hips – keep your legs together when measuring the widest part of your hips.
Ask your doctor or physiotherapist about suggesting the right size for you. It can be the most crucial decision you take in selecting the best pregnancy leggings.
Can't I Wear Normal Leggings?
Of course, you can! But they will not be as effective in supporting you as maternity leggings. Normal leggings do not stretch as required. Maternity leggings were designed to suit your pregnancy needs. They stretch and provide support when required.
The material of the making of both these leggings also plays an important role in their function. Pregnancy leggings are made of breathable material that allows proper air circulation and is comfortable to be worn in any season. They can be paired with any clothes you prefer just like your normal leggings.
How Should Pregnancy Leggings Fit?
The pregnancy leggings you choose must feel like your second skin. They must not be too tight to hinder your normal movement or prove harmful to your growing baby. Selecting leggings too loose will fail to provide you with the support that your body needs. The perfect fit must feel neither too tight nor too loose. They must also not ride up or down during your daily activities.
When Should I Start Wearing Pregnancy Leggings?
Women generally prefer to fit in their maternity clothes around the 3 and 4 months into the pregnancy. But this is generally a personal choice. What works for all might work differently for you. The most common reason behind starting to wear them is the growing belly size. It gradually puts your lower back into stress. Hence women wear them to avoid the pain.
Some other women might only prefer to change their bra size till 4 or 5 months into pregnancy. Pregnancy leggings must be worn as required or suggested by your doctor. Start wearing them when you are comfortable.
How to Choose the Best Maternity Leggings?
After reading the above information, you might know what all goes into selecting the best maternity leggings. You must consider the kind of fabric, thickness, length, type of belly panel, and the care instructions that come from the manufacturer to select the right leggings for you.
In conclusion:
The pregnancy leggings that you choose must be able to provide you with the right support and comfort. Apart from the style factor, your pregnancy leggings should also be easy to wear and remove. Make the right choice for yourself considering all these factors. If confused, you can always consult your doctor or physiotherapist and ask for help.