Top 7 Creative Product Photography Design Ideas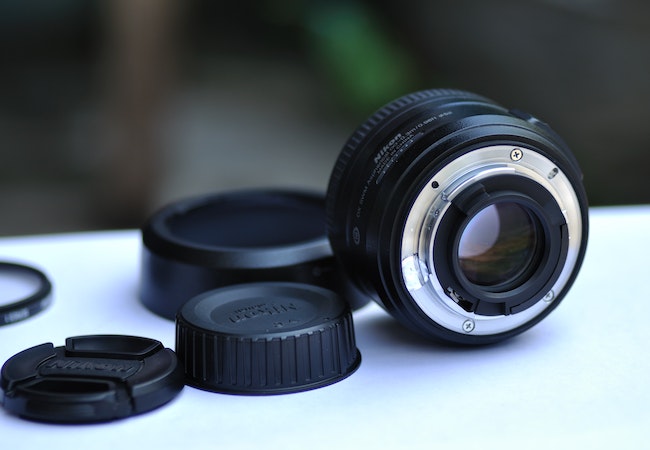 When it comes to ecommerce, visual appeal is essential. A product that looks appealing and stands out in the virtual world has a much higher chance of selling than one that doesn't. That being said, there are many different ways you can take your product photos from good to great. Creative product photography design can take your ecommerce store from average to amazing in no time at all! In this blog post, we'll be going over some of the top creative product photography design ideas for ecommerce that you can use for your own personal or professional business. Whether you sell on an existing platform like Shopify or have your own website, these tips will help you get more views and sales with your images.
7 Creative Product Photography Design Ideas
Change Up Your Backgrounds
The background of your images is just as important as the product itself. Getting a new background, or even just repurposing an old one, can drastically change the look of your product photos. If you shoot indoors, try shooting against a wall in a different color than your product. If you shoot outdoors, try changing up your scenery a bit. You can also try changing the lighting, but that can be tricky. If you're shooting in a studio, there are even more options. Try a different colored wall or a colored seamless. You can even use a green screen to superimpose your product onto a background of your choosing!
Add a White Border
Adding a white border to your images can really draw the eye towards your product. Instead of having the border blend in with the background, try having it white instead. If you don't want to change your background, or have a product that blends in with the background, you can also try to add a border to the image itself. This can be done with Photoshop or a free program like GIMP. If you're selling clothing or other items with a pattern, make sure you're either cutting out the product or adding a white border on the outside of the pattern. You don't want to distort the pattern of your product or have the border interfere with the design.
Incorporate Video or GIFs
If you have a product that just can't be photographed, try using a GIF or a video instead. If you're selling a product that requires instructions such as a toy or a device, a video can be incredibly helpful. If you're selling a service, a video would be a great way to show off your work! If you want to use GIFs, make sure they're relevant to your product. For example, if you're selling a product that's good for kids, a GIF of kids playing with the product would be perfect. If you're selling clothing, you can use GIFs of people wearing clothing. GIFs are great for clothing or anything visual such as food or other household items. You can even use GIFs for a service! It's completely up to you on what you put in the GIF.
Use Macro Photography
Macro photography is where you get up close and personal with your product. This is great for showing off intricate details and other aspects that would normally be hard to photograph. Macro photography is best for products that are smaller and can sit on a table or a surface. If you want to do larger products you can try to build a macro rail system. You can shoot macro photos with a DSLR camera and macro lens. Alternatively, you can use your smartphone camera and lens attachment.
Utilize Instagram Influencers
If you want to create a product photography design that will really draw in customers, try partnering with an Instagram influencer! Influencers can use their following to promote your products, garner more views, and drive more sales to your online store. You can use tools such as FameBit or Instagram's partner program to find influencers in your niche. From there, you can create a partnership and work out details such as payment and product requirements. You can also reach out to influencers yourself and see if they'd be interested in working with you. Simply send them a message and ask if they are interested in partnering up.
Add Props and Merchandise
If you have products that can be used in everyday life, add some fun props to your images. If you're selling toys, try using other toys in your photos. If you're selling kitchen tools, use other kitchen items in your shots. If you're selling clothing, use props that would work with that clothing. This is another way to include more items in your photos and help them stand out more. For example, you can take a photo of a kitchen table where you have a knife and a cutting board on it. Adding a few other items on top of the table can be a great way to show off the product you're selling and give people ideas on how to use it.
Conclusion
Overall, product photography for ecommerce is essential to any successful ecommerce business. A great product image is one that shows off all the important details of what you're selling while also looking visually appealing. From changing up your backgrounds to adding a white border and more, there are many different ways you can take your product images from good to great. This blog post will help you understand how important good product photography is and how you can take your images from average to amazing in no time at all!