What You Must Know About Exercising During Pregnancy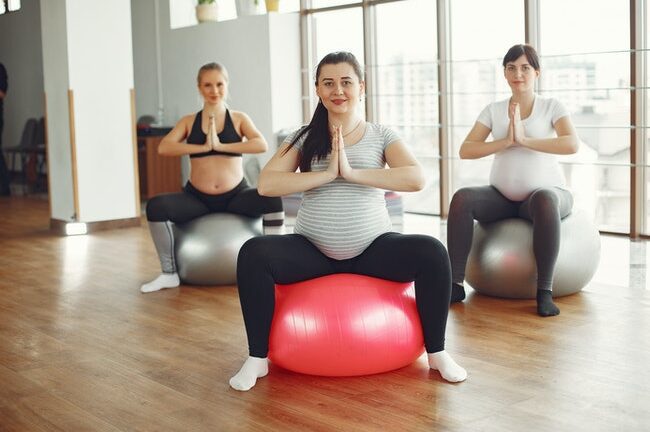 Some women do not want to give up their normal exercise routine while they're pregnant. Some others do not intend to move a muscle! It can be a personal choice. But according to experts, a healthy amount of physical activity, that does not strain you or endanger the health of your growing baby, is the right way forward.
As your body changes a lot during pregnancy, normal exercise routines can be taxing on your pregnant body and might not be advisable at all. Hence, healthcare professionals often advise women to follow pregnancy-safe exercises. You can get the right routine for yourself from your doctor. And while you do, we have listed some primary details about exercise during pregnancy here.
Pregnancy-Safe Exercises
Normally, a pre-exercise screening is recommended to determine the presence of any pregnancy risks. If the pregnancy has relatively higher risks, doctors might suggest a different course of exercise or no exercises at all. Make sure you go through one before starting the follow any exercise routine. For all the normal pregnancies, safe exercises can include:
Walking
Light jogging
Swimming
Muscle-strengthening exercises including abdominal and pelvic floor muscles
Yoga
Stretching and other floor exercises
Pelvic tilt exercises
Perform these under the guidance of trained and experienced professionals. Notice how your body reacts to them and communicate the effects or difficulties you feel. Let your body decide what suits and what doesn't.
Exercises to Avoid
On a similar note as above, you must stop when your body feels uncomfortable while doing the safest exercises. And there are certain physical activities that you must not pursue during pregnancy. These are high-intensity workouts that might affect the growth of your baby adversely. The exercises to avoid include:
Weightlifting because it can lead to trauma or increased pressure on abdomen during pregnancy
Lying flat on your back especially after the 16th week because the weight of the growing baby can injure your spine or restrict blood circulation
Contact sports such as martial arts, basketball, soccer, etc. as they increase the risk
High altitude training at above 2000m can mess up your oxygen supply
Wide squats or lunges because they also pressurise your abdomen extremely
Scuba diving might affect your pregnancy due to the sudden pressure changes
Hockey, cricket, tennis, or other such sports including a high projectile or striking objects
All these sports or activities which otherwise seemed perfectly normal can injure you and it is better to avoid them meanwhile. Focus on lighter activities that help you keep aerated, do not include hitting objects, along with building muscle strength.
Preparing for The Gym
When hitting the gym (or exercising at home), you must wear the right gear. During pregnancy, your lower back and pelvic region need all the support they can get. The best way to make sure you find the required support is to wear maternity compression garments. These are the leggings/shorts that are ideal for your pregnant self and also help you with postpartum recovery.
Maternity compression garments are strategically designed by experts to provide medical-grade compression that does not prove harmful for either the baby or you. They facilitate the movements that you need to make while exercising. Their breathable material works well for almost every season, you just need to pair them up with a nice top or sports tee. Wearing normal shapewear or compression garments while pregnancy is highly discouraged as they can lead to poor blood circulation and complications arising out of it.
With maternity compression garments, you can stay relaxed and wear them on all occasions you feel comfortable to. These garments may also help pregnant women with alleviating the symptoms of various other conditions such as uterine prolapse, stress urinary incontinence, pelvic girdle pain, vulvar varicosities, SI joint pain, etc. Your doctor, physiotherapist, or healthcare professional can help you with selecting the right maternity compression leggings for you.
Precautions
When the doctor allows you to exercise during pregnancy, you must remember the aim behind it. Which is to stay healthy and deliver a healthier baby. With this thought in mind, you must not exhaust yourself with high-intensity workouts. This is not the right time to work and lift weights for a leaner waist. The safe exercises mentioned above are enough to keep you fit.
Also, there are a few precautions that can help you stay on top of your health routine. They include:
The right warmup before and relaxation after your exercise are mandatory.
Set an achievable and advisable time limit for the exercises e.g., a 30-minute walk per day is enough, but if you cannot achieve it, do not try to compensate that the next day. Be consistent and even if you cannot finish 30 minutes some days, it is fine.
Keep yourself hydrated with plenty of fluids and plain water.
Avoid strenuous exercises in uncomfortable weather conditions such as hot or humid beyond normal.
Consult a well-trained, qualified, and experienced trainer, because your health depends a great deal on their instructions.
Remember, light to moderate level of exercise should allow you to breathe normally and hold a conversation throughout the exercise when you are pregnant. But if you start becoming breathless, you need to stop there only.
Takeaway
The pregnancy-safe exercises can help you stay healthy during or planning pregnancy and prepares the body for childbirth. However, select your exercise routine carefully as your body's response to exercise may be affected by pregnancy. Consult experienced healthcare professionals to ensure that your exercise routine does not harm you or your growing baby in any way. And lastly, please do not exert yourself. This exercise is meant to be enjoyed, if you're not enjoying any part of it, talk to the professionals to change it.