How to Choose The Perfect Sofa Fabric for Your Living Room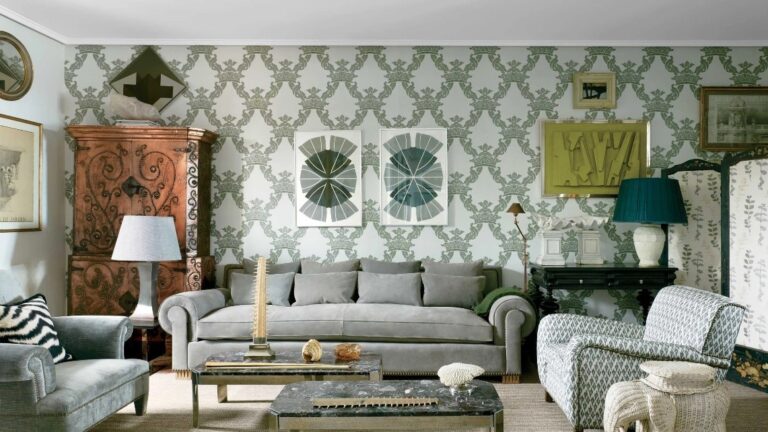 Do you find it hard to find the perfect sofa fabric for your living room? Or are you still having second thoughts on the first fabric collection that you have in mind? Choosing the suitable fabric material for your sofa is not as easy as it seems to be, but there are ways and strategies to make it less burdensome for you.
How to Choose Sofa Fabric for Living Room
Fabrics are known to be a more comfortable material for a sofa than leather. Why? It's because leather, despite its durability, creates a warm temperature after being worn, used, or seated for even a short period, making it an uncomfortable choice compared to fabrics.
Durability
As mentioned earlier, go for the ones that will last, if not a lifetime, at least half of it as maximum. Yes, you heard it right. Fabrics are generally soft-textured, but they can also be on top of your options in terms of durability and strength. Go for the list of fabrics that can accompany you for years or decades.
Cost-Efficient
Deciding on your sofa fabric doesn't require a vast amount of money from your savings. There are still fabrics in the market that are both budget-friendly and of high quality at the same time. Cotton, silk, linens are just a few of the excellent quality fabrics you can afford with their very reasonable prices. And always remember to spend within your budget.
Comfort
Fabrics offer more comfort than any material that you can utilize for your living room sofa. They complement the comfy ambiance a living room must possess. So, in choosing your sofa fabric, consider finding the comfort that you need. The right amount of cozy feeling will save you from a lot of stress, so why not invest in it? Right?
Style
Style means a lot to a living room; it can add vibrance, positive vibes, a sense of fashion statement, light ambiance, and everything in between – all wrapped in one corner of your house. The challenge is how to make your living room sofa fabrics in the zone or "in style."
The fabrics, be it plain, printed, or a mixture of both, should always connect with what is present in the living room – the color of the walls, the paintings, window curtains, furniture, and other home decors available, which are somewhat "attention-grabbers." The tonal colors and designs of every home decor in the living room must jive with your sofa fabric. If you're good at patterns, animal prints, or just plains, then go into the details of the set of fabrics that you have in mind.
BEST FABRICS FOR YOUR SOFA
Fabrics may vary in their texture, colors, thickness, designs, and patterns. Each element is essential in finding the suitable fabric for your living room sofa.
Cotton
Cotton is a staple for sofas. Why? It's because of the following reasons:
It is cost-efficient.
It takes colors and patterns well, which makes it versatile. You can be amazed that cotton can go with deep indigo to crisp white, animal print to stripes of the cabana, and an array of patterns.
It resists fading, which is why there would be no problem with your living room being exposed to direct sunlight. The only downside of cotton fabrics is that they are susceptible to stain.
Linen
Linen has a looser weave than cotton, which gives it a texture that ranges from smooth and lustrous to chunky. The downside of linen fabrics is that they can wrinkle and stain easily. Performance linen is a durable fabric option since it is a more structured fabric than other regular linen. Linen as a fabric never sacrifices style while being utilized in everyday life and even with the change of seasons.
Microfiber
If you're a fan of suede, then microfiber is an excellent fabric choice for you since it is both cost-effective and highly resistant to stains. The one negative side of it is that it can be a magnet for fur and hair. It means it's not advisable for fur-parents of pets because of the said characteristic of microfiber.
CONCLUSION
Fabrics are just one of the few things in your living room that you want to highlight, especially if it's your own choice of sofa fabric. Each kind of fabric differs from the other, but what is essential is that you find the one suitable for your style and would give you the comfort and convenience you've been longing for. So, make the most out of your resources to get the sofa fabrics you deserve. Learn and discover more about fabrics in online shops and over the net.