10 Reasons that Make Goa India's Most Preferred Travel Destination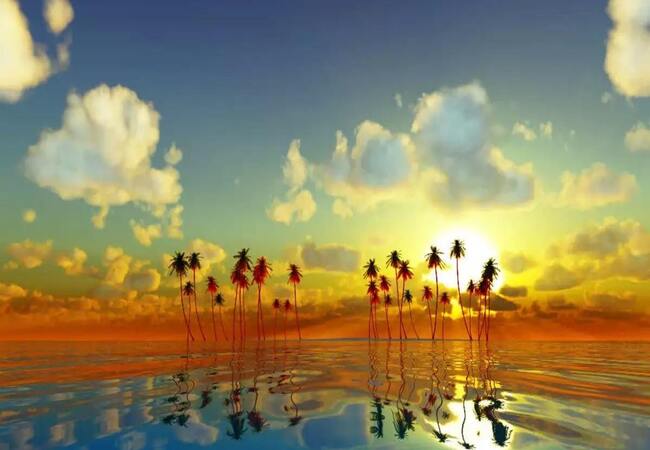 Have you ever visited Goa or planning to travel there soon? Whether you had been there in the past or you want to go, there are chances you didn't know why Goa is one of the preferred destinations in India. In this blog, you will read 10 top reasons that make it the most loved tourist spot!
If anyone in India thinks about beaches, Goa (a coastal region situated in the Western part of India) is the very first option that strikes everyone's mind. I think without a doubt everyone knows why Goa is India's most loved travel destination.
Still, if you are not convinced, we will break this down for you. One of the other things that makes it a happy place to visit is its atmosphere all around the year. Its pleasant weather during the whole year makes it an awesome place to travel during any season.
Also, who doesn't want to know about the awesome Christmas celebrations there? And there is a long list of the basis to make Goa- a perfect holiday destination! That's why we have collected here the 10 best reasons to consider Goa as a perfect holiday destination for all kinds of people.
Let's dive in to know!
Why Goa is India's Most Preferred Travel Destination?
Here is a blended list of reasons to consider Goa as the top place in your travel destination options. You know Goa is all about sand, the sea, and the sun. When the beauty of these three combines, obviously this organic beauty will be mesmerizing. Let's have a look at the top reasons to be there!
1: Marvelous Beaches
If you are in India and have a single thought about beaches, the very first place that comes to your mind is Goa. This is one of the biggest reasons for the tourist attraction in Goa. People from all over India and even from outside India, love to travel to Goa to experience the beauty of beaches.
You may experience some crowd on North Goa beaches as party people love to spend time there. But South Goa beaches will make you fall in love with their calmness and beauty. If you want to enjoy serene beaches that too in rain with less chaos, then it is one of the best monsoon destinations in India.
What else anybody wants if you get to see awesome sunrise and sunset views at any of the beaches in Goa?
Nothing… right! So, if you are a beach baby and want to experience the thrilling beauty of Goan beaches, you should visit there!
2: Portugal Touch
Do you know Goa was a kind of colony designed and built by the Portuguese?
Yes, this is right. The Portuguese designed Goa and it has a lot of structures and buildings that will give you a feel of a different architectural era. If you are any of the people who want to experience some unique architecture, then you will love this Portuguese vibe in Goa.
You will find some fascination in the architecture of such Goa places. Also, you can have an authentic taste of Portugal food there. Even all the traditions like dresses, carnivals, villages, etc. there will give you that feel. If you can't make your visit to Portugal, then come to Goa and experience it in India itself!
3: Casino Vibes
You must be wondering when gambling is illegal in India, then how you will enjoy casinos there?
Yes… it is true! The casino enjoyment is legal in Goa and the vibes are different. You will find the world-class experience of the Casino there.
If you want to try one or two rounds with some luxurious dinner, then this is the place for you. There are many casino cruise options available. You can play various games there like Rummy, Black Jack, Stud Poker, Roulette, etc.
Apart from games, you can experience a fun night and the vibes while being on a casino cruise. Some popular ones include Deltin Royale Casino, Casino Pride, Casino Carnival, etc.
4: Mindblowing Seafood
Goa is one of the most popular places to offer delicious seafood in the whole of India. You will see a variety of seafood in most of the restaurants and hotels there. Some of the famous are crabs, lobsters, and many varieties of fish.
The good part about this is, you can get some of the unique seafood variety here that you can't get anywhere else in India. Even the dhabas (desi restaurants) there offer seafood of different categories. If you are a non-vegetarian, you will fall in love with their mind-blowing seafood options with some exotic cocktail options.
5: Party Vibes Everywhere
If you want a party trip, Goa is the place for you. Funny, sporty, and theme-based parties symbolize Goa's party life. There is also a fashion of beach parties or silent parties where people use headphones to listen to music and enjoy.
Goa is also famous for trance parties which started back in the seventies. But in the 20th century, it started creating buzz all around. This allows the party to stay for the whole night as there is no loudspeaker. Interesting…Right!
Also, people from outside Goa do destination weddings especially to get the right party vibes with wedding vibes. It is said to be India's coolest party destination ever.
6: Cruise Experience
Some people come to Goa to experience Cruises as it offers some of the best and most lavishing environments. Cruise ships are the perfect way to experience the cool breeze of the seal, and you can also have dolphin and aquatic life experiences.
There are also some islands around Goa and people go there to take some different experiences. Especially local people go there for fish catching. Some go there to enjoy sightseeing and take awesome guesthouse experiences on the islands or near calm beaches. That's why the cruise experience is one of the best reasons that make Goa India's preferred travel place.
7: Interesting Water Sports
If we are talking about traveling to beaches, water sports are one of the must-to-do activities. Goa is a well-known Indian place to offer thrilling water sports. It offers various ways to enjoy the water vibes with awesome activities. Foreign tourists also love such interesting water sports there. Some of the famous water sports there are:
Scuba Diving
Jet Skiing
Fly Boarding
Windsurfing
Kayaking
Banana Ride
Bumper Ride
Parasailing and many more.
You may experience high prices in the peak season, but it is worth enjoying!
8: Awesome Night-Life
If you are a night person and want to travel within India, then Goa is the best place for you as it is well known for its night party life. The clubs there are one of the main reasons behind this. You will fall in love with its night party vibes. You can groove to the music, enjoy awesome food, and have drinks during the whole night.
Silent parties are the trend there to enjoy the whole night. If you want to have a bachelor's party within the country, then Goa is the place for you to enjoy the best before the wedding life.
9: Carnival Entertainment
Carnivals of Goa are popular globally. The month to enjoy carnival festivals there is during February. There is a rush in Goa during this time and also flight tickets are booked in advance. This festival is dedicated to the Portuguese era in which everyone is dressed up in traditional and different fancy clothes.
Four days in February are very popular in Goa to enjoy such festive vibes. Carnival starts from the rows of Panaji, Maps, and Margao, and goes to the interesting streets of the towns. The whole of Goa unites during the festival and enjoys together on the streets. You will see awesome food and drinks everywhere during this time.
10: Nice Architecture of Churches and Forts
If you want to enjoy some architectural beauty in Goa, there are a lot of churches and forts representing Portuguese architecture especially. Old Goa is mainly popular for this. Such places offer you a very peaceful environment, awesome structural beauty, history, and legacy. Some of the famous places you can visit there are Bom Jesus Church, the Church of the Lady of Rosary, the Chapel of St. Catherine, and many more. You can even go through different forts and old houses in villages. There you can feel the architectural essence of Goa.
Wrap-Up: Make the Most Out of Your Goa Trip
That's all for this blog!
These are some of the top reasons that make you fall in love with Goa. Apart from such things, it is famous for its awesome street shopping experience, Christmas and New Year celebrations, spice plantations, and the love of the locals you will receive there.
After landing in Goa, the best way to make your trip memorable and convenient is to rent out the bikes there. You can rent out cars too if you want to enjoy with all your trip members and capture the natural beauty of Goa.
Excited?
So, plan your next trip to Goa soon and tell us about your experiences there… we will love to hear!
Hope you had a good read!