How to Select the Perfect Pair of Heels?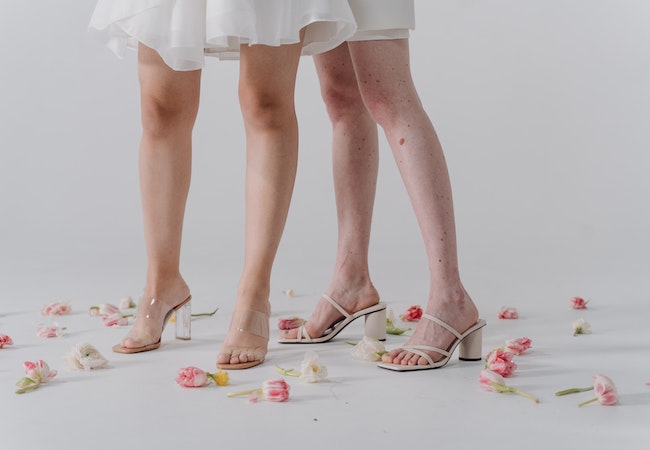 Heels have now become a necessity for women. Just like, food, clothes, and shelter are important for survival, heels are important to have a perfect look. The popularity of heels has increased over the years and has now become a status symbol for all the women out there.
Heels make you look attractive and I guess that's the main reason for their popularity. Over the years, the variations in heels kept on coming and now we have tons of choices available like block heels, spool heels, cone heels, high heels, chunky heels, wedge heels, platform heels, corset heels, boots and booties, and much more. I believe that selection of heels depends on what you are wearing and what you are comfortable with. For instance, pump heels look perfect if you are wearing a mini frock or a western dress. Ankle booties look perfect with jeans. Block heels are best for casual wear dresses. So, yeah! Selection depends on the type of dress you are wearing.
General Guidelines for Selecting a Good Heel
While buying shoes, there are often some things we focus on before spending our money. For example, we look for the durability and longevity of the heels, the comfort a heel can provide, the material used in it, the value of money, and the things alike.
Purpose of Buying
The first and foremost step in buying a perfect pair of heels is to identify the purpose of your purchase. Make sure to clear your mind and identify the need for your purchase. For example, if you are looking for heels for office wear then make sure to prioritize comfort instead of the style. You should buy heels that give comfort to your feet, as you have to do office chores and your feet should stay away from the discomfort a bad selection of heels can bring. I would suggest that block heel pumps or cone heel pumps are best for office use as they look professional and are comfortable.
Best Time for Shopping
Having a relaxed mind and a relaxed body can play an important role in finding a perfect pair of heels. Selecting the best time for shopping is recommendable when you are looking for a party wear heel. When you are relaxed you can simply go to the mall and grab the shoes of your dreams matching your outfit.
For daily use, make sure to buy the heels when your feet are tired and you can actually feel the comfort of your chosen heels in that state. In this way, you can end up having a feet-friendly shoe.
Try The Shoes Before Buying:
Never buy heels by just looking at them. Take some time and try out the shoes. Walk around the store and if you feel unsure about it then try on another pair. Don't rush yourself into buying.
Try Different types/shapes of Heels
I will recommend you to try all kinds of heels like peep toes, block heels, and chunky heels, and look for stability. My feet feel stable in wedge heels; maybe your feet will prefer block heels or something else. So, look for stability instead of ending up buying a heel that can cause aches.
Value of Money
You have to make sure that the money you are spending is worth it. Select shoes that can prove to be durable. For example, if you are going for leather shoes then make sure that the material is good and it won't be worn off quickly.
I once got an expensive pair of sparkly pumps which had stones all over them. I wore it twice and now all the stones broke. It feels really bad when the quality is not promising.
Practice Walking at Home
If you are new to heels then you should practice wearing heels at home before going out in heels. It is not easy to walk in heels if you wear flats or sneakers. So, before going out with new heels, make sure to do a little homework and walk in heels at home. In this way, your feet can adjust with the heels and you can practice keeping your body posture straight.