Choose Second Hand Book Store in Noida to Save Money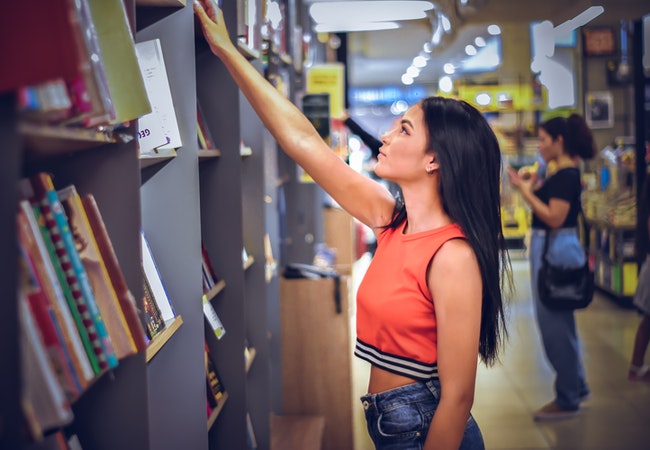 Noida is a metro city also known as Electronic city and a hub of study in India. Visiting the city will make you feel amazing and pleasant. However, for students it's affordable and can easily manage their expenses in 2 to 3k of a month. So, during such conditions to make life more easy and convenient for study purposes. Buying books from the second hand book store in Noida is the best option for preparation of competitive exams and other exams.
In Noida, You will find many reputed multinational companies, top universities, govt coaching classes and the largest corporate areas. Also, there are so many shopping malls and markets that add magnificent value and beauty to the city.
Below are the Reliable Second Hand Book Store in Noida
1. Pustak Kosh:
Pushtak Kosh is an online store that provides used books, novels and books on rent at an affordable price. You can find CBSE, NCERT, NEET, NTSE, Olympiads, Competitive Exams and Spiritual books too. Also, this portal provides free online e-book for readers. If you want to visit the shop, below is the address and other details.
Location: 8, Ground Floor, Botanical Garden Metro Station, Sector 38, Noida, Uttar Pradesh, 201301
Timing: Monday to Sunday 11:00 Am to 8:00 Pm
2. Tanya Book Store:
Tanya Book Store is located in Noida Sector 12, 22 area in Shiv Om market. This shop provides both new as well as used books at amazing prices for all standards. Below are the other details and location.
Location: Shop No. 9, Shiv Om Market, Hospital Marg, Chora Sadatpur, Sector 22, Noida, Uttar Pradesh 201301
Timing: Monday to Sunday 11:00 Am to 9:00 Pm
3.  Noida Book Depot:
This one is also a popular book store providing in-store shopping services and known for buying used books at the budget-friendly prices.
Location: Bishanpura Village, Sector 58, Noida, Uttar Pradesh 201301
Timing: Monday to Sunday 10:00 Am to 8:00 Pm
4.  Read Travel Experience:
Read travel and experience is also a best-rated second hand book seller in Noida, Located in Greater Noida.  You can find more information about this used book shop on their website too.
Location: VVIP Homes, Gaur City 2, Greater Noida, Ghaziabad, Uttar Pradesh 201009
Timing: Monday to Friday 9:00 Am to 8:00 Pm
Note: Saturday and Sunday Close
5.  Second Hand Books India:
You can also visit Second hand Books India, An old and famous bookstore in Greater Noida to buy used books.  They provide only online delivery facilities across India also, no in store purchasing. By visiting the website, you can easily get knowledge about the stock, payment and terms and conditions.
Correspondence Address: D-33 , Ground Floor, Sector 52, Noida, Uttar Pradesh 201307
Timing: Monday to Saturday 11:00 Am to 7:00 Pm
6. Royal Book Depot:
Located in Greater Noida, Royal Books Depot is a top-rated bookshop. It's known to provide new and used books in good condition at lowest price with maximum discounts and offers.
Address: 20, Amritpuram, Block E, Chandila, Gamma 1, Greater Noida, Uttar Pradesh 201310
Timing: Monday to Thursday and Sunday 10:30 to 8:30 Pm
Friday to Saturday 9:00 Am to 8:30 Pm
7.  Prem Book Shop:
Prem Book Shop is a best rated book shop in Greater Noida. They also purchase second hand books at good prices and deal in new and used books too. Known to provide quality services. You can visit the given address that is 10 mins of walking distance from Parichowk.
Address: Shop 7 Maninder Market, Tugalpur, Greater Noida, Uttar Pradesh 201306
Timing: Monday to Sunday 9:00 Am to 9:00 Pm
Also, You can visit Noida Sector 18 to discover more book stores in Noida. This is a very popular market and you can find out new and used books by identifying booksellers.