Top Adventure Places in Ahmedabad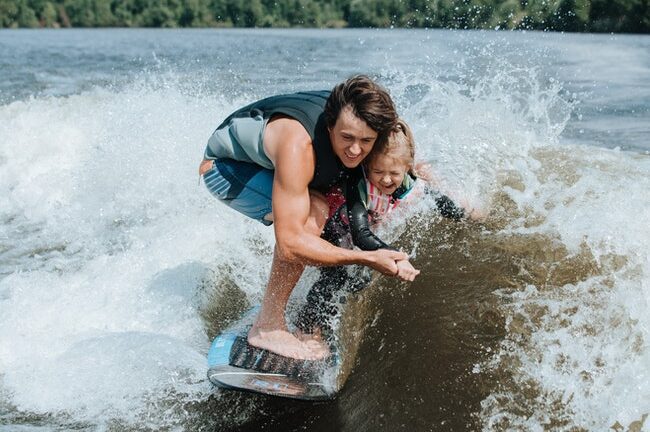 Almost everyone likes to discover new places for fun, enjoyment and activities. And, they feel relaxed, comfortable and stress free after spending memorable time with this session. However, adventure is the one thing that is only chosen by few people because they endeavor to make things possible that is not an easy job. Activities like river rafting, climbing, water rides, boot camp jungle trekking etc. It can be made even more exciting and accessible with the help of a car rental service. With the convenience of having a rented car in Ahmedabad, one can easily explore the city's nearby destinations and make the most of their adventure-filled getaway.
Here are list of Adventure Place in Ahmedabad
1: Swapna Srushti Water Park Gandhinagar
Swapna srushti water park is a continuously 3 years awarded national, international and government recognized park located in Gandhinagar, Ahmedabad. It is especially known for swimming with any age group of people including 1 year above kids. Also, there is a big advantage and you can enjoy swimming without a costume.
2: Fun World Gandhinagar
This is located near Dholakuva, Opp Infocity. One of the best places to discover at any time and any season. Especially for children's and suitable for picnics and family trips. Children's can enjoy the water rides inside the park along with seniors too. Entry fee is also affordable for everyone if anyone is not adding any activities in their trip to Fun world Gandhinagar.
3: Craftsmen Village Gandhinagar
The craftsmen village is located on the bank of Sabarmati river and is especially known for Bandhani sarees, silk, cotton and Bandhani items. And, used for business purposes to export the materials to overseas countries. You will find beautiful and amazing paintings over on the walls of home that define the culture of an old era.
4: Sector 28 or Children Park Gandhinagar
This amusement park is located in sector 28, Gandhinagar city. A most famous and peaceful place that attracts children, tourists and adults too. You will see a lake inside the park and minitrains that are liked by children. Almost all people go there to enjoy the evening walk and spend some quality and family time together.
5: Aalloa Hills Century Club Gandhinagar
Aalloa hills is also located on the bank of Sabarmati river. So, you will feel very comfortable and relax in the touch with green and clean nature. This destination is just 15 km away from Gandhinagar city and almost 40 km away from the main city Ahmedabad which is super for a family trip. You will find several kinds of wild animals and birds that produce lovely sounds that touch our hurts. Apart from these activities, if you like to play Golf then this is the perfect destination. You can even get a relaxation session with Kerala ayurvedic treatment.
Conclusion
Planning a trip with family and friends is always really amazing and fantastic. And discovering new places adds an extra value in that trip. So, start exploring new ideas and destinations to have more fun and enjoyment.