Kids Fashion and Moms Store: Firstcry Store in Ahmedabad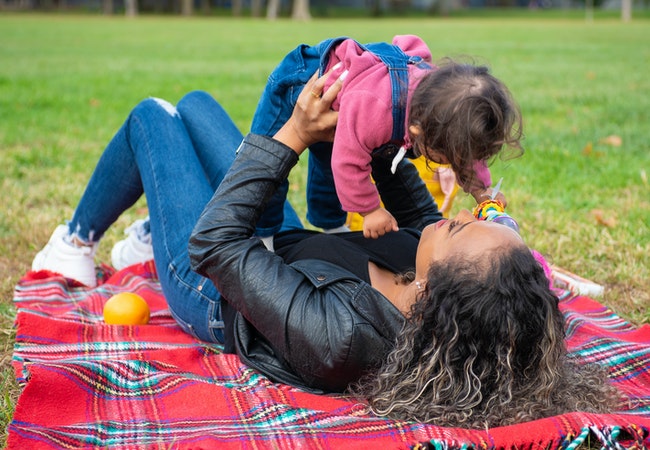 Firstcry is the biggest online baby and kids store that provides a variety of new born kids products at best prices. FC is the trusted and reputed brand and parents love to visit Firstcry to shop for baby clothes, diapers, toys, footwear etc. Also, it provides maternity dresses, ethinic wear and sleep wear. In India, Firstcry has 400+ stores with more than 2 Lakh unique products. So, if you are looking for firstcry in Ahmedabad to buy quality and genuine products, then below are the details for the first cry shop in Ahmedabad.
Why to Choose Firstcry Ahmedabad?
Firstcry is the best-rated online kids store that offers a wide range of national and international brands at budget-friendly prices. You can visit the website to discover baby products, health supplements, skincare items, oral care items etc. So, for babies and new moms, Firstcry in Ahmedabad is the right and perfect option to invest money to buy genuine health essential and fashion products.
Benefit of Firstcry Store in Ahmedabad
As a leading online kids store in India, firstcry is also a fashion store for boys and girls. For boys Firstcry offers attractive designs of clothes, sunglasses, watches, shoes etc. And for girls, hair bands, hari clips, rubber bands, bags, jewelry etc. So, buying good items at affordable prices gives so much advantage. Also, if you have Firstcry coupons or codes you can apply that to get maximum discounts on shopping and can get rewards and points.
Here are the details for firstcry store in ahmedabad
1: Firstcry Store CG Road, Ahmedabad
Service options: In-store shopping · In-store pick-up
Address: No. 4-A & 4-B, First Floor Agarwal Complex, Besides Municipal Market, Chimanlal Girdharlal Rd, Ahmedabad, Gujarat 380006
Timing: Monday to Sunday 11:00 Am to 9:00 Pm
Phone: 079 4030 5455
2: Firstcry Store Maninagar, Ahmedabad
Service options: In-store shopping · In-store pick-up
Address: Police Station, Rajvi Complex, 1st Floor, Nirant Cross Rd, beside Indian Oil Petrol Pump, opposite Maninagar, Rambagh, Maninagar, Ahmedabad, Gujarat 380008
Timing: Monday to Sunday 10:00 Am to 8:00 Pm
Phone: 079 4800 1007
3: Firstcry Store Paldi, Ahmedabad
Service options: In-store shopping · In-store pick-up · Delivery
Address: Nilkanth Plaza, 101,102,103,104, Bhatta, Paldi, Ahmedabad, Gujarat 380007
Timing: Monday to Sunday 10:00 Am to 10:00 Pm
Phone: 090540 89199
4: Firstcry Store Vastrapur, Ahmedabad
Service options: In-store shopping · Delivery
Address: Amrapali Lakeview Tower, Shop No.1, Ground Floor, opposite Alpha One Mall, Vastrapur, Ahmedabad, Gujarat 380015
Timing: Monday to Friday 10:00 Am to 9:00 Pm | Saturday, Sunday 10:00 Am to 9:30 Pm
Phone: 063524 77414
5: Firstcry Store Shahibaug, Ahmedabad
Service options: In-store shopping · In-store pick-up
Address: Shop No.108-112, 1st Floor Siddhi Vinayak Business Hub, Gevar Circle, near Radha Krishna Mandir, Shahibag, Ahmedabad, Gujarat 380004
Timing: Monday to Sunday 10:00 Am to 9:30 Pm
Phone: 080008 82424
6: Firstcry Store Bapunagar, Ahmedabad
Service options: In-store shopping
Address: No.101-103, First Floor, Bapunagar One Complex Colony Road, near Shyam Shikhar Tower, Bapunagar, Ahmedabad, Gujarat 380024
Timing: 10:00 Am to 9:30 Pm
Phone: 088667 75888
7: Firstcry Store Shyamal Cross Road, Ahmedabad
Service options: In-store shopping · In-store pick-up · Delivery
Address: Shop No.17/A, Ground Floor Shangrilla Arcade, 100 FT Anand Nagar Road Near Shyamal, Cross Road, Satellite, Ahmedabad, Gujarat 380015
Timing: Monday to Sunday 10:00 Am to 8:00 Pm
Phone: 075748 09621
8: Firstcry Store Gurukul, Ahmedabad
Service options: In-store shopping · In-store pick-up · Delivery
Address: 101 & 102, 1st Floor, Shilp Corner, Subhash chowk, circle, Gurukul Rd, above Karnataka Bank, Memnagar, Ahmedabad, Gujarat 380052
Timing: Monday to Friday 10:00 Am to 9:00 Pm
Saturday, Sunday 10:00 Am to 9:30 Pm
Phone: 099303 30033
9: Firstcry Store Naranpura, Ahmedabad
Service options: In-store shopping · In-store pick-up · Delivery
Address: Shop No.16/17/18, The Spentra 2, Naranpura to Ankur Road Cross Road, near Naranpura, Naranpura, Ahmedabad, Gujarat 380013
Timing: 10:00 Am to 9:30 Pm
Phone: 075748 09619
10: Firstcry Gota Store, Ahmedabad
Service options: In-store shopping · In-store pick-up · Delivery
Address: Vrundavan Heights, FF 01, First Floor, NR Vandematram Cross Rd, Gota, Ahmedabad, Gujarat 382481
Timing: 9:00 Am to 10:00 Pm
Phone: 093161 92701
11: Firstcry Store Chandkheda, Ahmedabad
Service options: In-store shopping · Curbside pickup · Delivery
Address: Shop No.82, 83, Ground Floor, 4D Square Mall, Opposite IIT Engineering College Visat Pertolpump, to, Sarkhej – Gandhinagar Hwy, Chandkheda, Ahmedabad, Gujarat 380005
Timing: 10:00 Am to 10:00 Pm
Phone: 063518 38839
12: Firstcry Store Nava Naroda, Ahmedabad
Service options: In-store shopping
Address: Shop No 4-5, Ayushman Plaza, near Vitthal Plaza, Vasant Vihar, Nava Naroda, Ahmedabad, Gujarat 382330
Monday to Friday 10:30 Am to 9:30 Pm
Phone: 070419 94299
13: Firstcry Store South Bopal, Ahmedabad
Service options: In-store shopping · Curbside pickup · Delivery
Address: CELEBRATION CITY CENTER, C Block, Shop No 3, Gala Gymkhana Rd, South Bopal, Ahmedabad, Gujarat 380058
Timing: 10:00 Am to 10:30 Pm
Phone: 093279 40230
14: Firstcry Store Vastral, Ahmedabad
Service options: In-store shopping · In-store pick-up · Delivery
Address: GF – Shop No. 9/10, A Block, Radhekishan Residential And Commercial Complex Opposite Karnavati Mega Mall, Swaminarayan Chowk, Vastral, Ahmedabad, Gujarat 382418
Timing: 10:30 Am to 9:30 Pm
Phone: 072029 90930
15: Firstcry Store Nikol, Ahmedabad
Service options: In-store shopping · In-store pick-up · Delivery
Address: Near, 107,108,109 omkar plaza, Raspan Cross Rd, New India Colony, Nikol, Ahmedabad, Gujarat 382350
Phone: 079 3561 1484