Top 10 Tailors in Mumbai for Ladies & Gents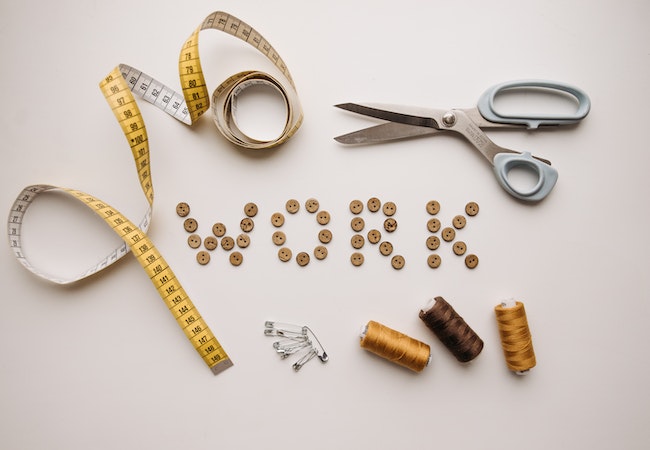 Mumbai is a fashion city where every day new fashion trends are introduced by celebrities and fashion designers. And, people across India and the globe follow them. If you are talking about new generation kids they are actively looking for the latest fashion and interested in buying readymade clothes online or at the shopping mall. Also, some people like to visit a tailor shop for custom stitching. So this article is especially for all those who are searching for the top 10 tailors in Mumbai.

Top 10 Best Tailors in Mumbai
1: Sunder Designer Studio
Sunder Design Studio is known to provide affordable and reliable Stitching across Mumbai. The professional tailors and experienced staff deliver customer satisfaction with their creativity. It's located in Chembur east and providing services since 1969 and is amongst the best tailors in Mumbai.
Address: 306/307, Pure Gold Building, Opp. Saroj Hotel, Near Chembur Station (E, Mumbai, Maharashtra 400071
Timing: Tuesday to Sunday 10:30 Am to 9:30 Pm
Phone: 097022 21969
Website: http://www.sunderdesignerstudio.com/
2: Modisto Bespoke Suits
Modisto Bespoke Suits is specialize in creating suits, shirts, trousers, and Indian ethnic wear. For any type of special occasion and needs you will find amazing guaranteed results here. Which is, serving the customer since 1969 and bespoke tailor in Mumbai.
Address: Book an appointment before visiting, 102, Veena Industrial Estate, Off New Link Rd, Andheri West, Mumbai, Maharashtra 400053
Areas Served: 400053
Timing: Monday to Saturday 11:00 Am to 9:00 Pm | Sunday 5:00 Pm to 7:00 Pm
Website: http://www.modistobespoke.com/
Phone: 098332 12349
3: Ambika Ladies Tailor
Ambika Ladies tailor is the best ladies tailor in Mumbai and a big name in the Mumbai market if you are talking about getting top-class of the latest trends and patterns for women. They specialized in modern punjabi suits, designer suits and blouse, patiyala suits, chudidar suits, chaniya choli, embroidery and handwork stitch trends and offer tailoring services as per customer requirements.
Address: Shop No.39, Shivdarshan Shopping Center, Lokmanya Tilak Rd, behind Sailee International School, MHB Colony, Borivali West, Mumbai, Maharashtra 400091
Timing: Monday to Saturday 10:00 Am to 9:30 PM | Sunday 10:00 Am to 1:00 Pm
Website: http://ambikaladiestailor.com/
Phone: 098207 52686
4: Ramesh Tailors
Ramesh Tailors was founded in 1983 with the aim to provide customer-centric tailoring services at competitive prices. Which offers suiting and shirting, embroidery, bespoke tailoring, and also takes corporate orders. You can also check their latest product through their website. It has introduced a computerized measurement system to serve the customer process.
Address: Sri Digambar CHS LTD, Jerbai Wadia Rd, Bhoiwada, Parel, Mumbai, Maharashtra 400012
Areas Served: Maharashtra
Timing: Tuesday to Sunday 10:30 Am to 8:30 Pm
Email: rt.parel@gmail.com
Phone: 098928 00111
5: Rodrigues Tailors & Cloth Store
Rodrigues Tailors is one of the top tailors in Mumbai that serve the customer honestly and give them the best price. It specializes in all types of stitching, bespoke tailoring, and the latest fashion trends. Also, They maintain each customer measurement record and details.
Service Options: Online appointments · On-site services
Areas Served: Chembur
Timing: Tuesday to Sunday 10:00 Am to 9:00 Pm
Phone: 022 2520 5896
Website: http://www.rodriguesmenswear.com/
6: K.K Tailor
K K Tailor is one stop destination for customized men stitching they know how to deliver customer satisfaction. They have experienced and skilled professionals that serve individuals professionally and provide the best tailoring service.
Address: Shop no 2, Motinagar Building,Roshan nagar Road Opp Starbucks borivali, west, Borivali West, Maharashtra 400092
Areas Served: Borivali West and nearby areas
Timing: Monday to Friday 10:30 Am to 8:30 Pm | Sunday 12:00 Am to 4:00 Pm
Website: https://kktailor.business.site/
Phone: 098200 35154
7: Planet G
Planet G is one of the best tailors in Mumbai and has 25+ years of experience in providing tailoring services. With help of skilled tailors and staff, You can get your desired suits, shirts, trousers, blazers, kurtas, pathanis, and customized suits at affordable prices.
Address: Shop Number 14/15, 15A Ground Floor, Metro Plaza Shopping Centre, Colaba Causeway, below McDonald's, Colaba, Mumbai, Maharashtra 400001
Timing: Monday to Sunday 10:00 Am to 9:00 PM
Phone: 098335 13007
Website: https://planet-g.business.site/
8: Just Him Jeans Tailors (TARDEO) Since -1982
Just Hime Jeans Tailor is another good name when it comes to top tailors in Mumbai. As per the name of this tailor shop, Just Him Jeans denim expert since 1982 and is a one-stop denim tailor shop in Mumbai. You can trust blindly if you want something special and new in denim material.
Address: Zainab manzil 84/94 shop no 6 Tardeo main road, opp. Maji sagar hotel, Tardeo, Mumbai, Maharashtra 400034
Timing: Tuesday to Sunday 10:00 Am to 9:00 Pm
Phone: 099673 60404
Insta: https://www.instagram.com/justhimjeanstailor/
9: Kachins
Kachins provides the best bespoke tailoring services in Mumbai and it's working in the cloth stitching industry since 1973. They have skilled and experienced tailors who deliver the best result as per customer requirements. Also, they use the latest 3D body scanning technology that helps them to get the perfect size for your dress. They specialize in every type of suiting, shirting, and fitting.
Address: Bombay Market Apartments Co-op Society, Tardeo Road, Tardeo, Mumbai, Maharashtra 400034
Timing: Monday to Saturday 10:30 Am to 8:00 Pm
Phone: 022 2351 0019
Website: https://kachins.com/
10: Bond Tailors
Bond Tailors is amongst the leading tailors in Mumbai which provide top-class tailoring services that suit your personality. You can take an online appointment through their website. With a team of brilliant staff and experienced tailors, Bond Tailors focus on perfect fit and suitable style along with a high level of customer satisfaction.
Address: 47, Shanti Bhavan, Old Hanuman Ln, opposite M J.Market, Lad Wadi, Kalbadevi, Mumbai, Maharashtra 400002
Areas Served: Kalbadevi
Timing: Monday to Saturday 10:00 Am to 8:30 Pm
Phone: 099203 49951
Website: http://www.bondtailors.com/