Pick Versatile Salwar Suits For All Type Of Occasions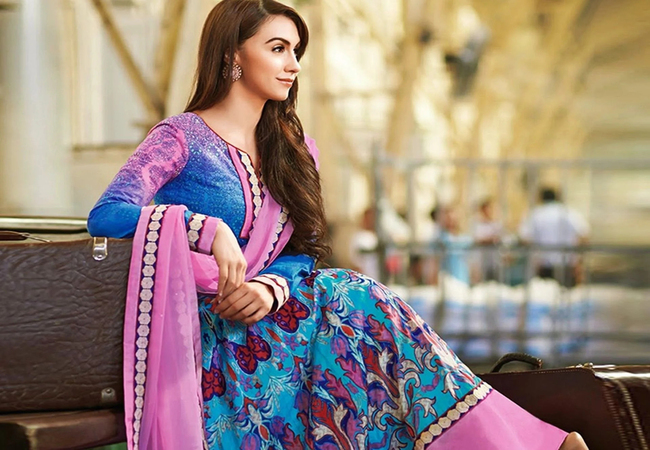 The world of fashion keeps on changing and there are fashion trends that keep on going. You might be thinking of a crucial decision 'Do I want to be seen in last season's clothes?' as the world gradually opens up. The post-pandemic has gone bigger, better, and bolder after a long time. We offer you women's suit sets for various occasions along with fashion tips, hacks, and techniques to stand out from the crowd. So, tighten your seatbelts as this ride is going to be a wild one.
A Guide to Pick Versatile Salwar Suits For All Type Of Occasions
Family Get Together
There might be a pooja at home and you want to look decent for this festive season. Another family event with more pictures can be your next occasion to try new attire. The light-colored and sparkling outfit can be your perfect outfit for day time event. With hues like icy blue, lemony yellow, alabaster, and mint green are some striking colors that balance your daytime dressing. If you are looking for an appreciate outfit for your formal gathering, think about an ivory cotton salwar suit and an illustrative red dupatta. To create a stunning match, pair the churidar palazzo look with a complementary palazzo. Use some appealing accessories like statement jewelry or dangling earrings for a complete look. A pair of strappy off while metallic heavy heels will give you an elegant look.
Festive Celebrations
When we talk about festivals, colors strike first in our minds. And delicious food is another thing that crashes into our minds. Our festive attire always has been the CenterPoint of the event. Select the best outfit that has a splash of vibrant colors and the most bling. There are lots of vibrant colors for your outfits like electric yellow, rose pink, cantaloupe, and some other vibrant color. Choose the women's outfit that goes well with your personality. Also, the ideal time to wear some gold can be your jewelry statement or salwar suit. Add some flat sandals or strappy heels to finish the look and you are ready to go.
Official Meetings
When it comes to office attire, think of an outfit suitable for a longer period because office attire is not made to change daily. You need to select a dress that is comfortable and gives the right office attire look. There are lots of branded options available for your formal wear in the office. Who says you cannot look appealing or fashionable in formal wear? If you are looking for formal wear, a chanderi suit set with embroidery is your best pic. Also, you can choose timeless blues and whites for your formal wear. Add a bit of embroidery touch to make the look perfect.
Wedding Ceremonies
Weddings are the most joyful moments. The room is filled with laughter and giggling, the aroma of delicious food permeates the air and your mood is of celebration and joy. In addition to vivid colors of lights and flowers and clothes filled the heart with joy and we have long-lasting memories of such days. So, how do you prepare your wedding attire for the celebration day? Clear your doubts related to detailing your wedding attire. If you are looking for a salwar suit for your wedding day, make sure that is chosen from vivid colors available like burgundy, hibiscus, aquamarine, sapphire blue, burgundy, and aqua. Give yourself a nice outfit look that you think everyone will love. Also, wear impactful jewelry for a more appealing look.
Bottom Line
Today, fashion is not about expensive attire that is out of your reach but it is about having a dressing sense that outshines your personality. Different occasions like office outfits, wedding ceremonies, and casual meetings all require different outfits and you can pic such outfits online at the most affordable prices and can glam up your life.

The fashion industry in India is a vibrant and rapidly evolving sector that reflects the country's rich cultural heritage while embracing global trends. Get your clothing business register under the msme udyam registration. With a growing consumer base, talented designers, and a focus on sustainability, it is poised for continued growth and influence both domestically and internationally.