Wrap Yourself in Luxury: Discover the Top 10 Towel Manufacturers in India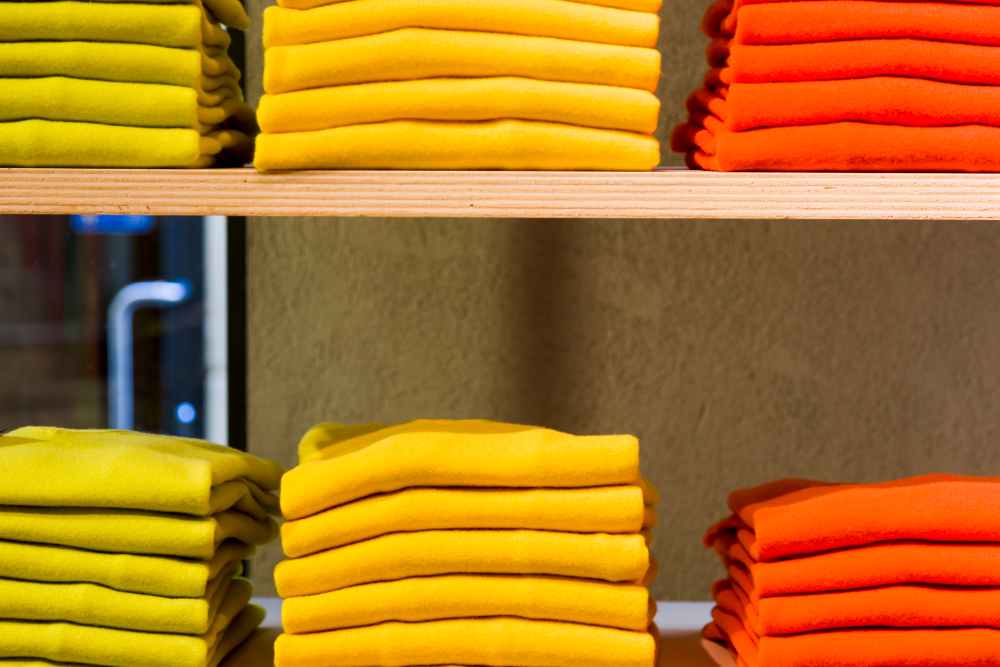 Looking for the best towel manufacturers in India? Look no further! In this blog, I'll present the top 10 towel manufacturers in India who offer high-quality products that meet your needs. Whether you're a hotel owner, a spa manager, or an individual looking for premium towels, these manufacturers excel in crafting durable and luxurious towels. From soft cotton to eco-friendly options, they provide a wide range of choices to suit every preference. Let's dive into the list and discover the top towel manufacturers in India that deliver excellence in their craftsmanship.
List of Top 10 Towel Manufacturers in India
1 – Divine Overseas
Divine Overseas established in 2016 at Panipat, Haryana, India. With a strong focus on manufacturing towels, they have established themselves as a leading player in the market. Known for their commitment to quality, Divine Overseas produces a wide range of towels that are renowned for their softness, durability, and absorbency.
Website: https://www.divineoverseasindia.com/
Phone: 08045477517
Address: Office No. 20, Near Old Subzi Mandi, Sanoli Road, Panipat – 132103, Haryana, India
2 – Welspun India
Welspun India is leading towel manufacturing company in India. With its dominant position in home textiles, it has always emphasized sustainability, the finest materials, comfort and quality along with continual innovation. It is one of the biggest bath linen suppliers to leading hospitality and institutional brands across the world as well.
Website: https://www.welspunindia.com/blog/towel-manufacturers-in-india
Email: companysecretary_wil@welspun.com
3 – Sudarshan Terry Mills
Sudarshan Terry Mills was founded in 2003 with an aim to be at the top of height in textile industry for denim fabric and terry towel manufacturing in India. The company has its operation in 3 states in India, employees over 5000 people with annual revenues estimated at $ 300 Million per annum.
Website: https://www.sjlindia.in/terry-towel
Email: info@sjlindia.in
Phone: +91-231-2305291
Fax: +91-231-2305391
Address: Plot no T-2, Kagal 5 Star MIDC Kolhapur 416001, Maharashtra.
4 – Sandex Corp
Sandex Corp CEO is Sanjeev Kumar who founded the company in 2004. It is a top towel manufacturer in india which is specialise in making terry towel, bar towel, white towel, big towel, cotton terry towel, hand towel, beach towel. It's export their high quality products across USA, UAE, Australia, Canada and Israel.
Website: https://www.sandexcorp.co.in/
Phone: 08047631522
Address: Sector- B 2, Plot No. B-49, U.P.S.I.D.C., Tronica City, Loni, Trans Delhi Signature City, Ghaziabad – 201102, Uttar Pradesh, India
5 – Looms
Looms is amongst the best towel manufacturers in Madurai, Tamilanadu from South India. Which provide white hand towel, white cotton towel, bath terry towel, white terry towel, face towels, bed and bath linen, bath towels, bath linen, cotton bath towels etc.
Website: https://www.looms.co/bath-linens-towels.html
Phone:+918925085001
Email: karthik.thiru@looms.co
Address: 87a, paper mill road, Pallipalayam Erode – 638006. India
6 – Softspun Microfiber
ICC CHEMTEC PVT LTD was founded in 1999 by Kamal Aneja which introduces a brand Softspun Microber that manufacture variety of high quality bath and face towel. Softspun Microfiber offer Quality, Competitive Pricing & Complete Customer satisfaction.
Website: https://www.softspun.in/collections/microfiber-bath-face-towels
Phone: +91-98100 09265
Email: softspunindia@gmail.com
Address: C 67, Indira Enclave, Block C, Neb Sarai, New Delhi- 110068
7 – Raenco Mills Private Limited
Raenco Mills in the textile industry from 1996 which is pretending to be one of the world's leading manufacturers & suppliers of Bath & Bed Linen products for the hospitality sector.With a team of 100+ experienced employee Raenco Mills Operates from India, East Africa, and the Middle East.
Website: https://raencomills.com/
Phone: +91 422 2266600
Email: info@raencomills.com
Address: 3/2, Thondamuthur Main Road, Veerakeralam, Coimbatore -641 007, Tamil Nadu, India
8 – Sri Bhuvan Textiles
Sri Bhuvan Textiles known to offer premium quality of tery towels and regarding as the best manufacturer of towels in Maduari, Tamilanadu, India. He provides kitchen towels, tea towels, hand towels, face cloth, dish cloth, bath towels and also export across USA and Europe country.
Website: https://www.sribhuvana.com/
Mobile No: 96290 37688
TelePhone: 0452 2338651
Email: info@sribhuvana.com
Address: 5-A, G. G. Road, Balarengapuram, Madurai – 625 009. Country : India
9 – Sara Textiles
Working in the textile industry since 1999, Sara Textiles is a tery towel manufacturing company in Nalagarh, Himanchal Pradesh, India. Mr, D.P. Singh is the managing director and who lead from the front in the growth of this brand. It has substantial market share in the textile market of Europe, Central Europe, USA and Middle East. Also, received many awards by providing unmatchable and premium quality of towels.
Website: https://www.saratextiles.com/
Tel:+91-120-466-7272
Fax: +91-120-466-7299
Email: info@sara-intl.com
Registered Address: A-31, Hauz Khas, New Delhi – 110016
10 – Rangoli Furnishings Pvt. Ltd
Since it's foundation year in 1993, the Rangoli Furnishings Pvt. Ltd is a leading exporter and manufacturer of high quality of towels in India. Covering a wide range of overseas countries like North America, U.K., Germany, Australia, U.A.E., Russia, Saudi Arabia, Bahrain, Qatar and Kyrgyzstan.
Website: https://shoprangoli.in/
Email: sales@halothemes.com
Toll Free No: 1800 5727 427
Address: 300C, EPIP Phase 2, HSIIDC Industrial Estate, GT Karnal Road, District Sonipat, Haryana – 131028