A Definitive Guide to Buy Handmade Soaps Mumbai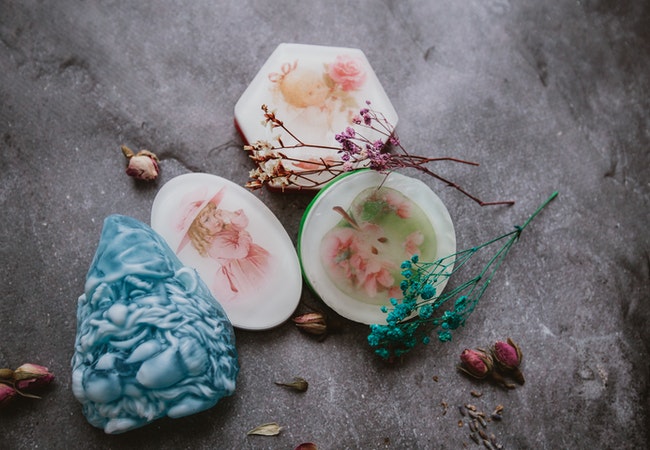 The new generation is switching very fast with technology and taking interested in electronic gadgets and artificial products. Although, for sometime artificial products doesn't work properly. Like, in your daily lifestyle there are many cosmetic items that comes under the same circumstances. So, you should replace that with natural and organic products. And, trying handmade soap will not be a bad idea. Therefore, give a chance to the local brands and start using natural products from them. If you are in Mumbai and looking to buy Handmade Soaps in Mumbai then in this article you will get a definitive guide about Handmade Soap Manufacturers in Mumbai.
Top 5 Handmade Soap Manufacturers in Mumbai
1: K Bath Brewery
K bath Brewery is a brand that specializes in making premium handmade soaps in Mumbai and a one-stop destination for buying artisanal bath, body, skin & hair care product. Founded by Dr. Khushboo, this small startup doing fantastic and growing gradually day by day. All the products of K Bath Brewery personally inspected by Dr. Khushboo, therefore, instead of quantity the entire team focus on quality. This small start up has also taken a big step toward women empowerment too and supporting them by offering jobs. And, these women are supporting their family financially in order to cover and manage the household expenses. Also, on festivals and special occasion, you will get discounts and offers, if ordering from K Bath Brewery, a top handmade soap manufacturers in Mumbai. They also have a collection of a wide range of self care products that you can gift to your siblings and friends.
Website: https://kbathbrewery.com/
Facebook: https://www.facebook.com/kbathbrewery/
Twitter: https://twitter.com/khushbookadri
Phone: +919004570177
Email: kbathbrewery@gmail.com
2: Nyassa Bath and Body
Nyassa is amongst the leading handmade soap manufacturers in Mumbai, founded in 2007 with a vision to deliver world-class handmade soap. Nyassa products are formulated by blending pure and natural ingredients with rare and exotic fragrances to offer their users a full and unmatched mind and body experience. They have variety of handmade soap like handmade sugar soap, handmade loofah soap, handmade butte soap etc.
Website: https://nyassabathandbody.com/store-locator
Twitter: https://twitter.com/beingnyassa
Address: 13/104, Anandnagar, Santacruz (East), Mumbai 400055
Phone: +91-22-26681105/+91 82913-73212
Email: letstalk@nyassabathandbody.com
3: Natural Walk Products
Nature walk products made with pure natural ingredients. Each ingredient that is sourced in handmade soap is manually checked for quality before using in handmade self care products, which take care of your body and gives a healthy and brightening skin. It's aim to deliver high quality handmade soap and meet the customer's expectations. And, this is a reason, Nature Walk is the best handmade soap manufacturers in Mumbai.
Website: http://naturewalkproducts.com/
Facebook: https://www.facebook.com/NatureWalkproducts/
Address: 1st Floor, Nav Man-Mandir, Eksar, Borivali West, Mumbai, Maharashtra – 400091
Phone: +91-8291091201
Email: info@naturewalkproducts.com
4: Mycamia
Mycamia offers high-quality and organic homemade soaps in Mumbai at a budget friendly price. Mycamia products made without synthetic chemicals and stubborn toxins. And, In, order to serve their customer and take care of your body and skin they use certified organic raw materials and you will find dermatologist tested, cruelty-free, ethically traded products. With a purest source of nature they collect ingredients and their team research on each ingredient, thus Mycamia is amongst leading handmade soap manufacturers in Mumbai.
Website: https://mycamia.com/
Facebook: https://www.facebook.com/CamiaOrganic/
Address: Of No. 403, The Ambience Court, Plot No. 2, Sector-19D, Vashi, Navi Mumbai 400705
Phone: +91-9321237326
Email: hello@mycamia.com
5: Rustling Leaves Handmade Skin Essentials
Poonam gade is the founder at Rustling Leaves, her passion towards making 100% natural and chemical free homemade soaps in Mumbai was started at an early age. She firstly worked for her family and friends, right after she got order from many people and places and then she decided for a small business and Rustling Leaves body and bath products became famous across the city. And, her passion changed into a hobby. With a sign of the best homemade soap manufacturers in Mumbai, Now, this start-up is getting a huge amount of order for homemade organic soaps. Along with the organic soap, she also has collection of wide range of natural skincare products.
Website: https://www.rustlingleaves.online/
Facebook: https://www.facebook.com/Rustlingleavesbathessentials
Phone: +91 73046-42519
Email: shop@rustlingleaves.online