7 Recommendations for a Successful Move-Out Cleaning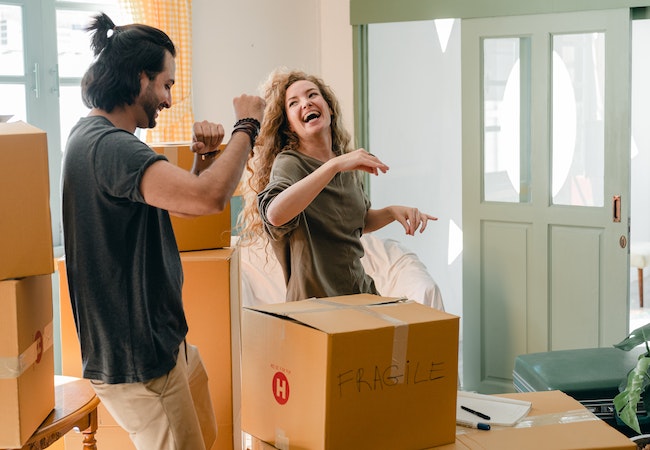 Are you excited about moving out of your old house and starting a new life? But the burden of move out cleaning is bothering you. Well, if you follow the right guidelines for cleaning and go step-by-step, then cleaning proficiently will not be a burden anymore.

A clean house will help you get that bond money back. If you are selling your property, it will help you get a better price. But it seems to be difficult to clean the property proficiently. To help you with this concern of yours, we have gathered some points to help you have a successful move-out cleaning.
Let's Begin to Sort Your Move-Out Cleaning
1. Make The Right Choice
To begin with, book the right move-out cleaners. A company that has earned goodwill and is known for its trained and professional staff will be the right choice. Consider taking out various options and choosing the one that is most suitable to you economically and seems promising. Consider factors such as how well trained and experienced the staff is, how well equipped the company is, how well word of mouth spreads for them, and so on.
2. Read Your Lease
You will certainly not want your efforts to go in vain. It is important to understand what is expected from you first. Imagine spending extra hours and money on cleaning the backyard, but that is not even on your move-out cleaning checklist provided by the landlord. Also check for instructions like "no holes in the wall", "do not change the paint on the wall" etc. So, while you are preparing to get your move-out cleaning services, read the lease contract first and then instruct your cleaners accordingly while booking them and getting your quote.
3. Pack Your Stuff
If your stuff is littered everywhere in the house, then it will be difficult for your cleaners to clean it properly. It will be much easier to clean a vacant space. Thus, it is advisable to pack your stuff first and then call in your cleaners. If you are planning to get move-in cleaning, call your move in cleaners before you shift the stuff in. You can either choose to keep your goods in a storage unit till the time the cleaners set up your new place.
4. Clean from Top to Bottom
Though your move out cleaning service providers may follow this pattern, you still should know about it. Orient your cleaners to start cleaning from top to bottom. If they clean the floor first or you plan on mopping, vacuum cleaning, or brooming the floor before your cleaners walk in, then it will only add up to your tasks. The dust and cobwebs will again be all over the floor and you will have to clean it again.
Thus, always remember to follow the right direction while conducting cleaning.
5. Kitchen Cleaning
It is the most time-consuming area yet the most important. While conducting the kitchen cleaning, keep certain parameters in mind, such as oil stains, greasy cabinets, spots, or oil spills on the walls, sink, or windows. Clean all of this properly and then sanitize the entire area.

Apart from that, you also have appliances to clean. You have to take out the drawers and shelves from the refrigerator. The chimneys, ovens, refrigerators, etc., will need thorough scrubbing. Professional cleaners would know what quantity of water is to be used, as you cannot use much while cleaning the oven and other electrical appliances.
If you are cleaning your microwave, boil a cup of water in it for two minutes and let it stay there for a while. The steam will loosen the stains or spots inside, and later, using a damp cloth, you can wipe them.
6. Restroom Cleaning
Another area that is more prone to germs and needs to be cleaned efficiently while conducting your move-out cleaning is the restroom. While cleaning, your cleaners may need to use the restroom. Therefore, clean it in the end.
7. Carpet Cleaning
Since your carpet covers a major area of your house, it is important to clean it in a way that it regains its shine. Apart from removing the stains, your move-out cleaners will use chemicals that will make it shine. If you do not want chemical carpet cleaning, you can ask your cleaners to use biodegradable products.

Once every crucial area is cleaned, make your cleaners scrub the entire house. So, these were some tricks to effectively conduct a move-out cleaning for your house. If you follow these tricks, you will be able to clean your entire house and make it spick and spangle. Best wishes for your move-out cleaning.